We get asked by our OnePager Express (for Excel) users every so often how they can display critical path.
OnePager Pro inherently uses the Critical column from Microsoft Project, which calculates the critical path, to visualize those values.
Excel doesn't calculate critical path without some intensive programming on your part, and OnePager Express isn't set up to display critical path like OnePager Pro does (a colored bar at the top of the task bar). But, it is possible. We've summarized how it can be quickly done below. For more detail, you can also read our step-by-step instructions on how to build Excel Gantt charts with critical path.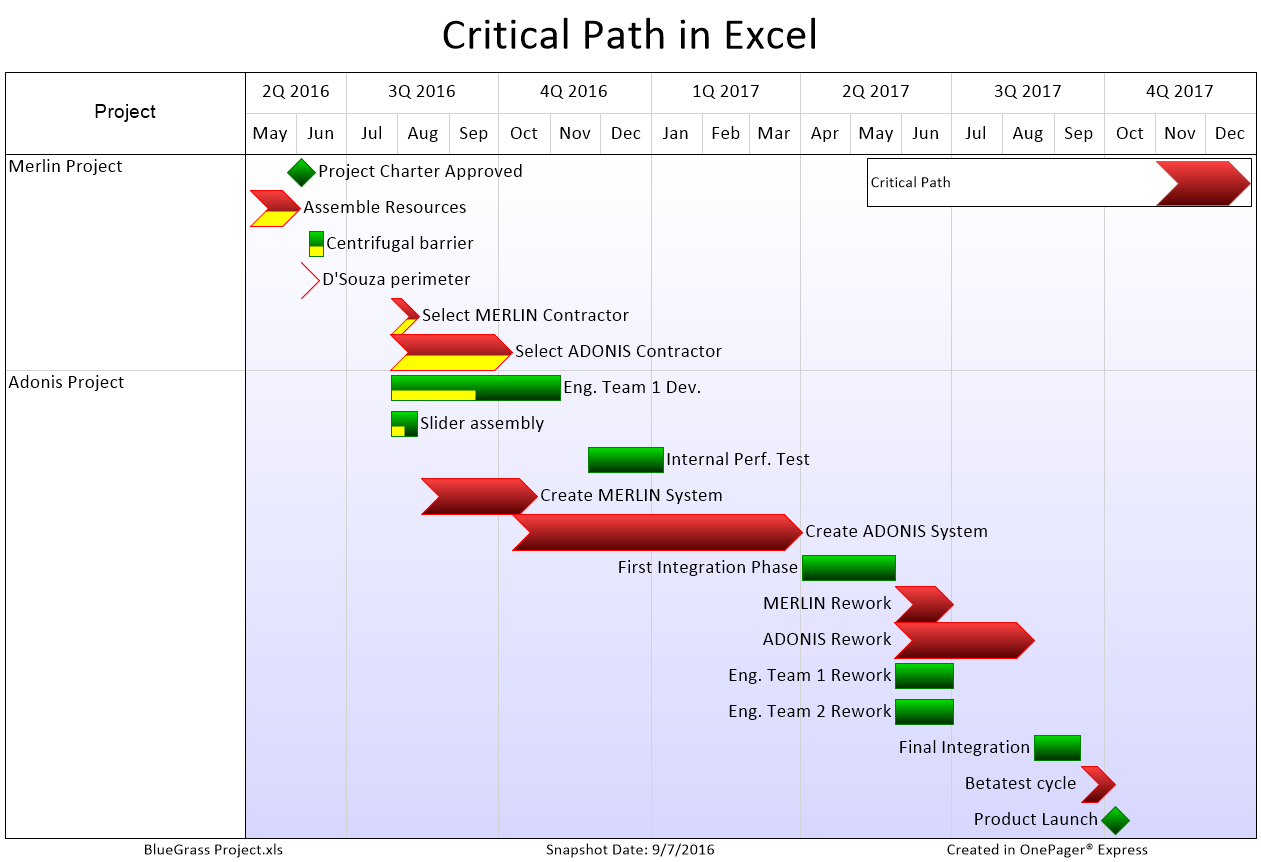 Continue reading →