We get asked a lot within our interactions if OnePager can create "roll up" or portfolio-level views of multiple Microsoft Project files and the answer is an easy YES!
There are a couple different ways that you can achieve a single visual in OnePager using existing data that you have within different project files. Last week, we covered how OnePager Pro can import multiple Microsoft Project files and combine them into a single view. This week, we will cover how to create a multi-project plan in Microsoft Project using an integrated master schedule, which is an even more efficient option.
Microsoft Project allows a user to insert sub projects (separate MS Project documents) into another new master project document, sometimes called an "Integrated Master Schedule" or "IMS" for short.  This capability dates back to Microsoft Project 2003, however, Microsoft has different content discussing this feature for each version on its site, so you might want to read up on the specifics of your version…a link is provided at the bottom of this article.
Here are the simple steps for how you accomplish inserting one project document into another to create a master. For this article, and the screen shots contained within it we'll focus on MS Project 2010, however, the functionality will be similar between all versions.
     Step 1 – Create a New MS Project Document to Serve as Your New Master File
Step 2 – Add Sub Projects
After you've created your new master file, you may begin adding other sub project files to it.  To accomplish this, navigate to the Project tab and click on the Subproject button and then select the file from its current saved location.
This will insert the sub project you've chosen into your new master, per the below example.  Notice the indicator icon in the indicators column is showing that this line item is an embedded Project file.
Continue to add all of the sub projects into your master that contain data that you need to have in your visual via the same process.  Eventually you may have something that looks like the below example.
Step 3 – Ensure Appropriate Task Selection Within the Master
If you're creating a portfolio-level visual, chances are that you are not going to want to include all or even most of the line items in each of your sub projects within the data set that will drive your view.  As you may or may not know, OnePager allows you to use a flag or number column within your Project document to designate which line items that you want to pull in to create your visual.
So, insert a new flag column into your master and select which line items you want to be used to create your new view by placing a 'Yes' value next to those tasks or milestones.
After you have your "Yes" values in place, you are ready to launch OnePager…
Step 4 – Launch OnePager and Make Your Multi-Project Visual!
With your master project document open, navigate to your Add-Ins tab and click your OnePager Pro button.  On the start screen, click the NEW button to build a new report.
When the import wizard appears, click the Change button and select our "Multi-Project Gantt Chart – Detailed" template for starters:
You'll want to give your new view a name, ensure your task selection matches the flag column you used in Microsoft Project, and pick a snapshot (status) date.  Then click Create the new project view button.
Once your report appears, you will see all of your selected tasks broken out into swimlanes for each of your subprojects:
You can stop there, or you can done some fine tuning to achieve a final product closer to what you need prior to your presentation or conversation.
The sub projects are inherently linked to the master, so any changes you make in the master will be reflected in the sub projects, and vice versa, so be careful.  There is an option to unlink the documents at the outset, or later on, if you need to.
Whenever you need an update to your visual, just use OnePager Pro to add a new snapshot from your master, which should be very easy if your documents remain linked.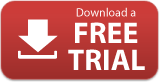 Here is the link promised for information on master files within Project 2019, 2016, and 2010