In a previous blog post, we talked about adding and removing page breaks. In this post, we'll illustrate how to manually move page breaks to fine-tune the pagination of your report.
To move the vertical page break, just hover your mouse over the page break. It will automatically change to a double arrow. Clicking and dragging will allow you to move the page break left and right:
When you release the mouse button the page break will be established in its new position and the previous vertical page break position will disappear.
When you look at the project view using the Print Preview mode, the four pages will look like this: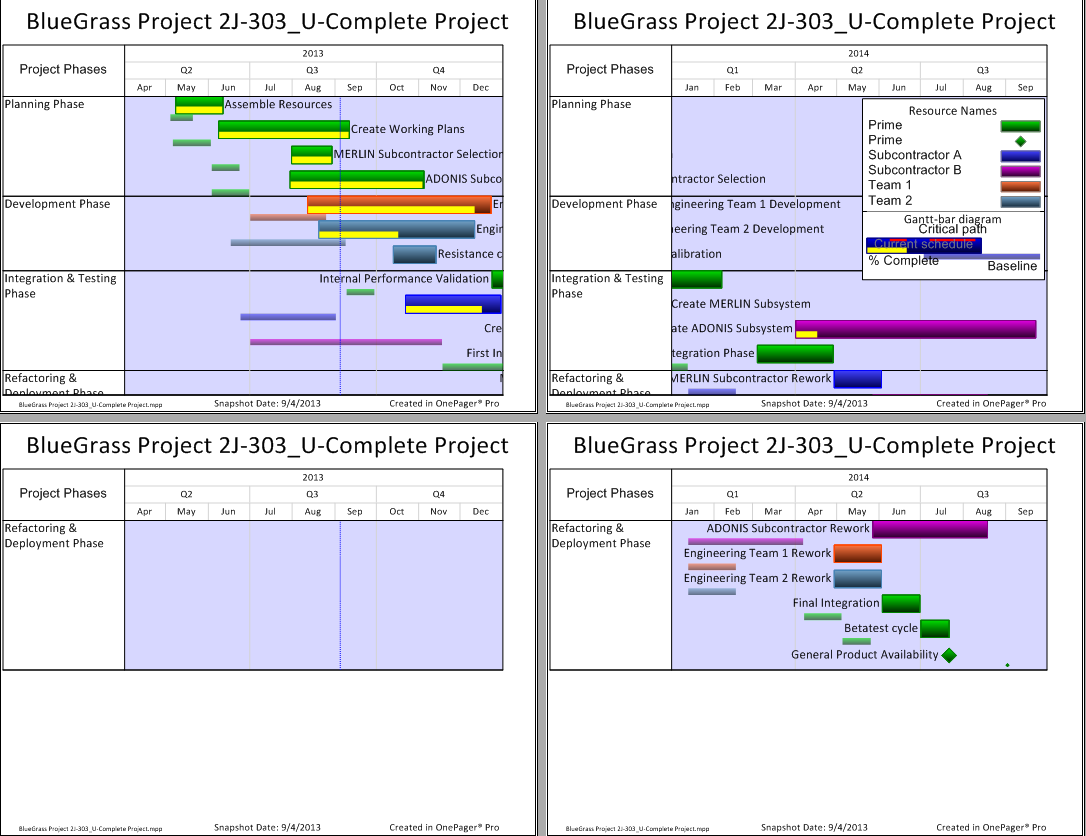 At this point you may want to make further adjustments to the page breaks, remove them, or add additional page breaks. You have a great deal of flexibility to configure the pages in ways that meet your presentation needs.