Sometimes, it's the little things that make a big difference. As we wrap up our overview of OnePager 6.1, we don't want to overlook some of the cosmetic changes that we made to our templates, including a freshened color palette and an expanded palette of task bar shapes.
While these upgrades may not be as significant as the sweeping changes that we made to the time axis and to task links, they do make a big difference in terms of how the average OnePager chart is going to look.
Here's a OnePager chart created in 6.1:
Compare it to the same chart in 6.0: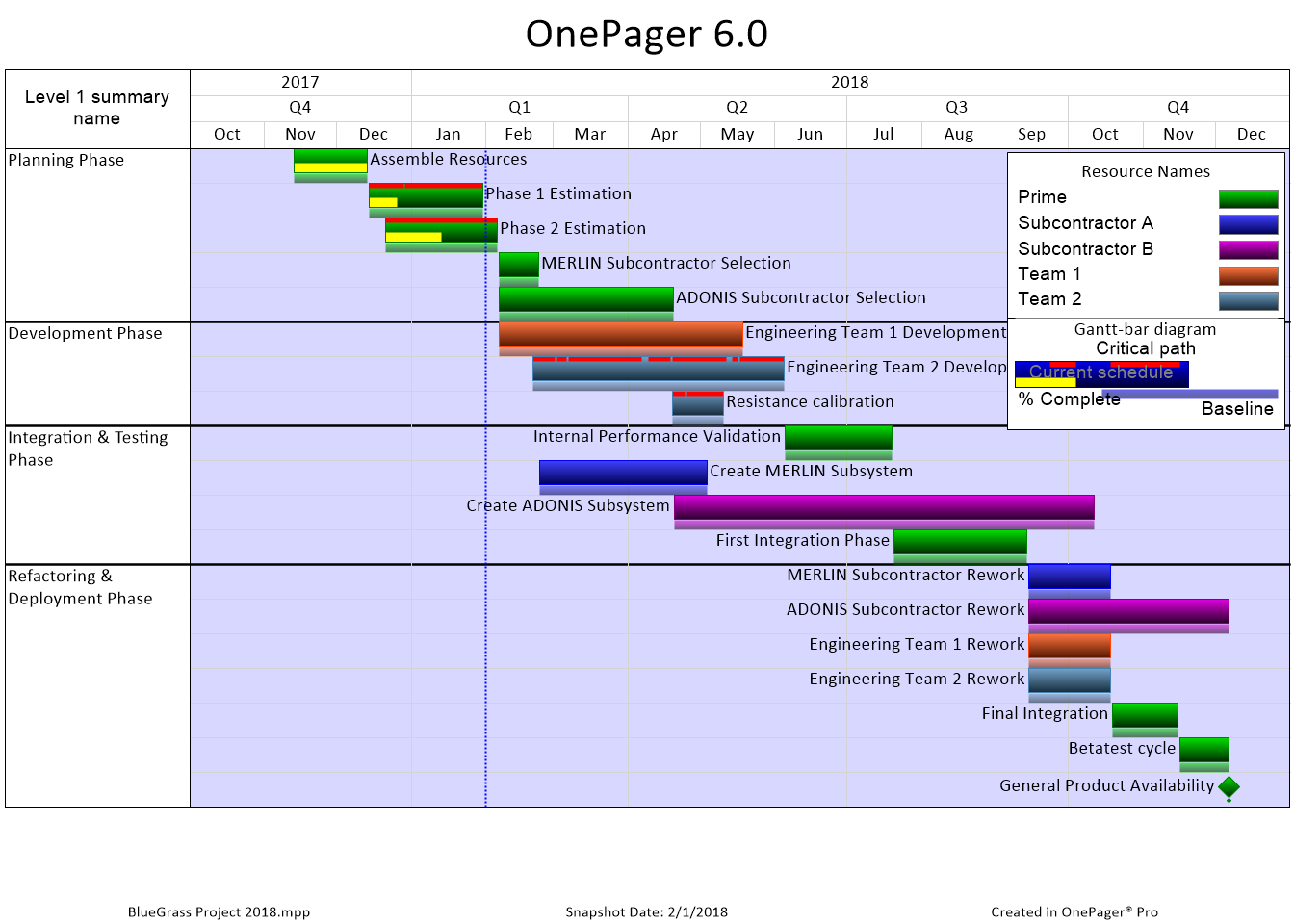 The biggest change you'll see between the look and feel of a OnePager 6.0 vs. 6.1 chart is the refreshed color palette:
In addition to the palette, we also added a handful of new taskbar shapes:
These new shapes complement the existing taskbar shapes that existed in previous versions, and work hand-in-hand with the over 200 milestone shapes that OnePager also supports.