We're excited to announce that the US Patent and Trademark Office has recently issued OnePager a second patent on its conditional formatting technology.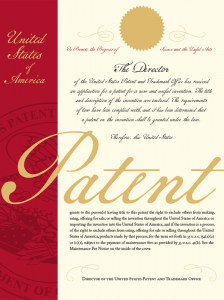 If you've used OnePager for a while, but haven't taken advantage of conditional formatting yet, now is a great time to explore it and see how it can help make your project timelines and Gantt charts more accurate while saving you the trouble of doing manual point-and-click edits.
Conditional formatting makes use of the data that you already have in your project schedule to automatically assign colors, shapes, borders, and more to the shapes in your project report. Here are a few examples of how our users leverage conditional formatting to make use of their project data instead of formatting their timelines by hand:
Assign colors based on status (red = late, green = on schedule, etc.)
Resize summary tasks to be larger than child tasks
Bold the font of important milestones
Draw a border around tasks where the schedule hasn't been finalized
Assign different shapes to each type of milestone. This is especially useful in multi-project/portfolio reporting where you have the same type of milestone repeating for each separate project.
Conditional formatting is one of the things that makes OnePager truly unique when it comes to data-driven project reporting, and we are excited to have received this recognition in our latest patent!