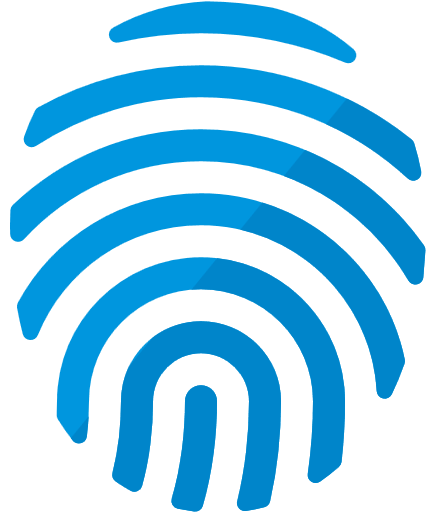 Whether you are a brand-new OnePager user or someone who's been with us for a while, you've probably seen the concept of Unique ID come up from time to time. If you haven't stopped to learn about what a Unique ID is and why it is so important, this article is a great place to start.
Think of a Unique ID as a fingerprint for each task in your OnePager chart. Like a fingerprint, a Unique ID is:
Unique to Each Task: Each task's Unique ID only corresponds to that one task. No two tasks should ever have the same Unique ID, just like no two people will ever have the same fingerprint.
Never Changing: Each task should retain the same Unique ID throughout the life of your project. Just like a person's fingerprints stay the same for their whole lives, once a task has been assigned a Unique ID, you shouldn't try to change it to something different.
Why does this matter? OnePager relies on the Unique ID to update your report, including dates, task names, and all of the formatting that you've applied. So as long as the Unique ID remains (a) unique and (b) consistent throughout the life of your project, each update that you make to your OnePager chart will be silky smooth.
If you forget and violate one of the two cardinal rules of Unique IDs, you may see one of the following symptoms:
Tasks appearing when you don't expect them to
Tasks disappearing unexpectedly
Formatting of one task being applied to a different task
Complete loss of formatting for one or more tasks
Task names shifting, where one task has the name of another task by mistake
If you see one of these telltale signs of a Unique ID issue, here's what to do:
Double-check which field from Project or Excel you are using as your Unique ID. This is under Home > Project View Properties > Field Mappings.
Undo the update to your OnePager chart. If you can't do this, close your OnePager chart without saving.
Go back to your Microsoft Project or Excel file. Locate your Unique ID field and double-check it for issues of (a) duplication or (b) renumbering/inconsistency.
Correct the issues with the Unique ID in your project plan and then run your OnePager update again.
In the next few weeks, we'll provide a few more tips on Unique IDs specific to the different types of project plans (Microsoft Project, SmartSheet, Excel, etc.) that our users are importing into OnePager.