Sometimes, external events are as impactful to a project schedule as the tasks and deliverables themselves. OnePager Pro enables you to mark project-wide events using curtains, which sit behind the Gantt bars and span a specified length of time. Use curtains to depict vacations, reorgs, or other company-wide events, even if they are not tracked in your MS Project plan.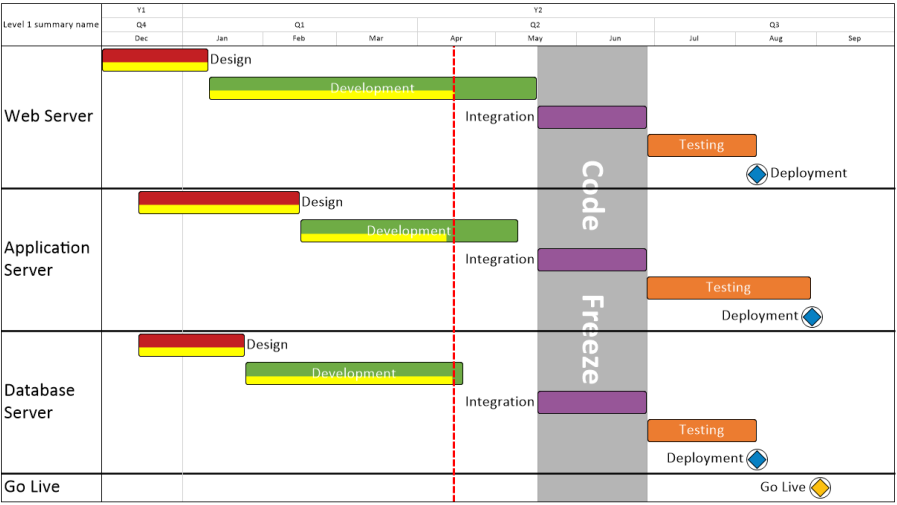 Shade Weekends
In addition to inserting curtains to mark important timespans, OnePager can also be set up to automatically place curtains on specific days of the week. So, if you want to shade weekends in gray so that it's clear that they are non-working time, you can:
If your country defines a weekend as Friday-Saturday instead of Saturday-Sunday, simply turn on curtains for those days to align with your local calendar.