Swimlanes are a way to group tasks and milestones in a way that is meaningful to your audience. You might group project deliverables by phase, by team, or by resource. If you are using OnePager Express to summarize multiple projects in a portfolio, you can group each project into an individual swimlane as well. Swimlanes can be created dynamically, but you can also move, group, and sort them by hand.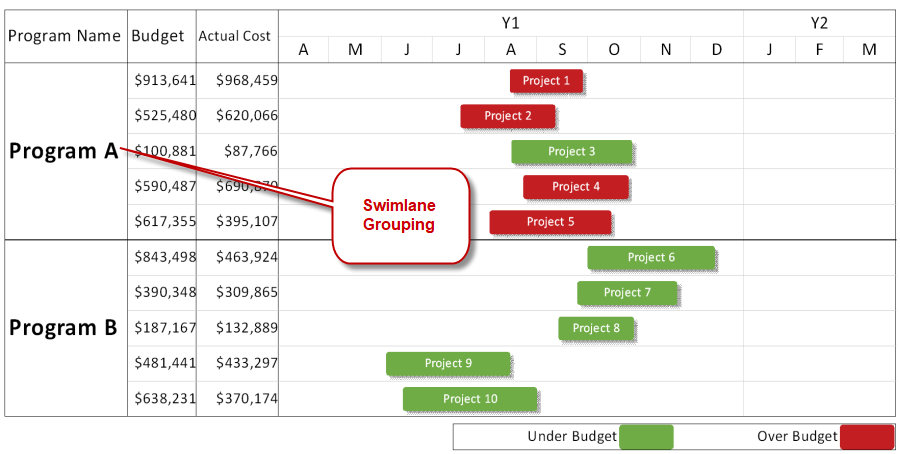 Multiple Swimlane Levels (Sub-Swimlanes)
OnePager can build project charts with multiple swimlane groupings instead of just one. In the example below, we have three swimlane levels. The chart is first grouped into a swimlane by company, then into a sub-swimlane department, and finally into another sub-swimlane by resource, with each swimlane level nesting within the parent to its left: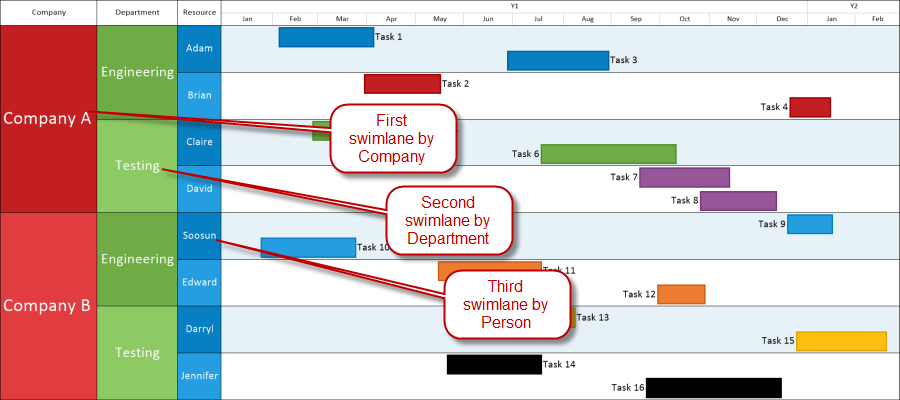 Sub-swimlanes, or multiple swimlane levels, are useful when you are trying to show a hierarchy across one or multiple projects.