Project planning can be very tedious and time-consuming, especially if you don't have the right tools. OnePager, the leading project planning software, simplifies this process, while allowing you to plan your projects more accurately than ever before.

With OnePager, you can create project plans like the ones shown below in minutes instead of hours: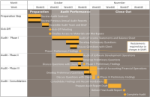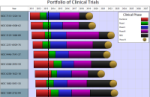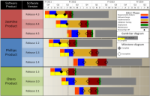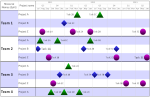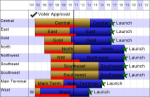 The leading project planning software
Fortune 500 companies worldwide have standardized on OnePager as their preferred project planning software. Thousands of organizations are using OnePager to:
Plan one or multiple projects
Group, sort and conditionally-format project schedules for easier planning
Track changes to projects over time, with a versioned history of how the plan has changed
Create templates to standardize project planning across the entire company
Track different views of project plans for different stakeholders (executives, clients, etc.)
Get started today!
Get started today by downloading a free trial or attending one of our demonstration webinars.
15-Day
Free Trial