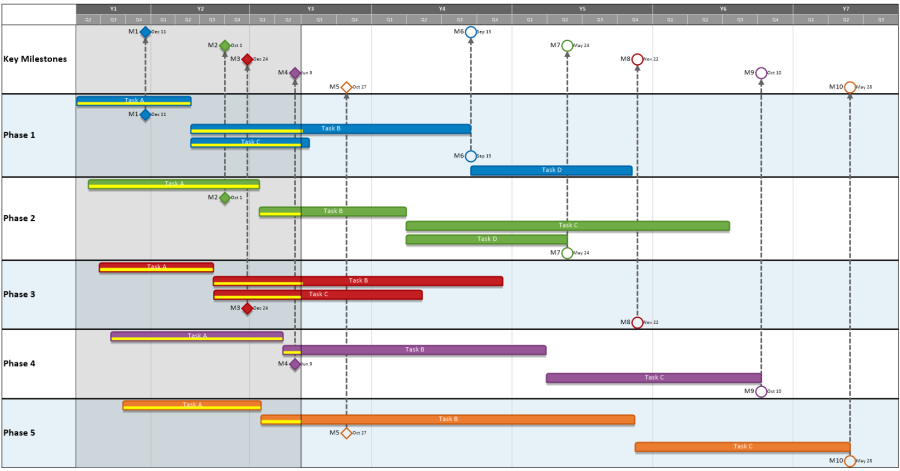 Download Project Milestone Tracker as PDF

Download Project Milestone Tracker as Image
OnePager Pro Project Milestone Tracker Features
The project milestone tracker features:
Assignment of a unique color to each phase of the project.
Grouping key milestones into a swimlane at the top for faster reference, with a swimlane for each project phase beneath it.
Compression of the time axis so that past milestones are still shown, but future milestones get the focus.
Inclusion of a floating time axis between the key milestones and the rest of the project, so it's easy to see when things are due.
Addition of a gray curtain to show time that has passed, compared to future deliverables.
This project milestone tracker was created using OnePager Pro, the project reporting app for Microsoft Project, Project Server, and Project Online..
To learn more about how OnePager can help you track key milestones in your project plan, get started today by downloading a free trial.
15-Day
Free Trial