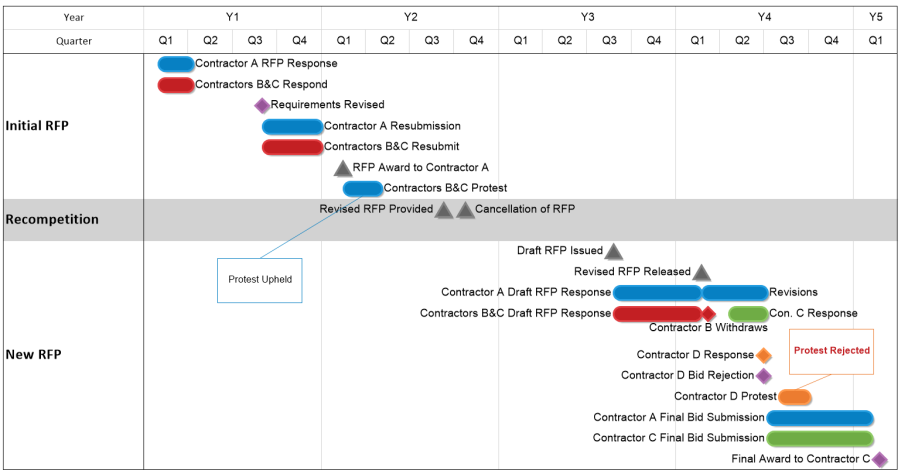 Download RFP Timeline as PDF

Download RFP Timeline as Image
OnePager Pro Timeline Features
This timeline uses:
Automatic assignment of colors and symbols to each defense contractor or government agency that participated in the bidding process
Positioning of related tasks (i.e. draft and final RFP responses) on the same line to show the relationship
Grouping and sorting of timeline elements by the major phases of the bidding process
Use of comment boxes to highlight regulatory decisions and other key milestones
This RFP timeline was created using OnePager Pro, timeline software from Chronicle Graphics that interfaces directly with existing Microsoft Project schedules.
To learn more about how OnePager can build timelines of your important aerospace and defense projects, get started today by downloading a free trial or attending one of our demonstration webinars.
15-Day
Free Trial