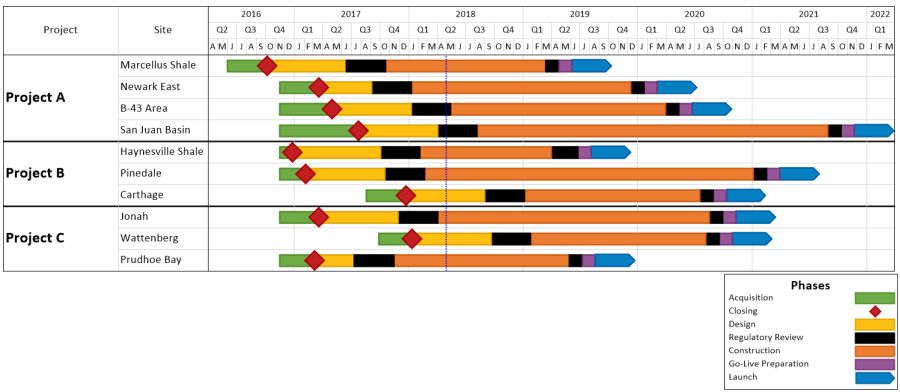 Download Midstream Project Portfolio as PDF

Download Midstream Project Portfolio as Image
OnePager Midstream Project Portfolio Features
This Midstream Project Portfolio includes:
Import of multiple project plans into a single set of timelines.
Alignment of standard midstream project phases into a single row to show the progression of activities at each site
Grouping of sites into overall projects.
Assignment of distinct colors to each standard phase of the project (acquisition, closing, design, regulatory review, construction, go-live preparation, and launch).
Inclusion of a legend to help people quickly identify parallel activities.
This Midstream Project Portfolio was created using OnePager, project management software which can import multiple project plans from Microsoft Project, Project Server/Online, Primavera P6, or Smartsheet into a single report.
To learn more about OnePager, and see how it can help you with your management of midstream projects, get started today by downloading a free trial.
15-Day
Free Trial