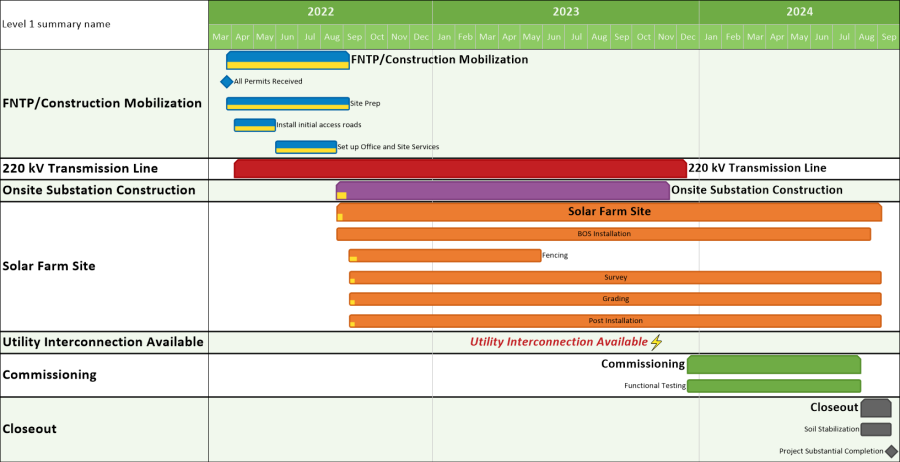 Download Solar Farm Construction Schedule as PDF

Download Solar Farm Construction Schedule as Image
OnePager Solar Farm Construction Schedule
The Solar Farm Construction Schedule uses:
Grouping of swimlanes based on the parent tasks (WBS) in the project plan.
Conditional formatting, so that each phase of the solar farm project is shown in a different color.
Highlighting the utility interconnection milestone with a high voltage milestone.
Display of percent complete to show progress of each key task in the project.
This Solar Farm Construction Schedule was built in OnePager, Gantt Chart software that works with Microsoft Project, Primavera P6, or Smartsheet.
To learn more about how OnePager can help you create Solar Farm Construction Schedules like this, download a free trial today.
15-Day
Free Trial