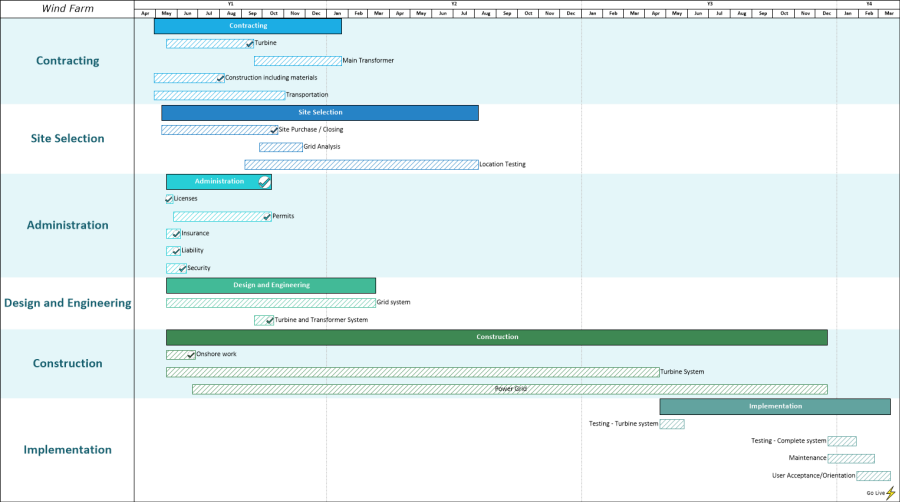 Download Wind Farm Project as PDF

Download Wind Farm Project as Image
OnePager wind farm project Features
This wind farm project includes:
Grouping of the project into swimlanes for each phase (contracting, site selection, construction, etc.)
Assignment of a different color to each phase of the project
Checkmarks next to tasks that are complete
Phases in a solid fill pattern, with tasks in a hashed fill pattern
This wind farm project timeline was created using OnePager, project management software which can projects from Microsoft Project, Project Server/Online, Primavera P6, or Smartsheet into an easy-to-read timeline or Gantt chart.
To learn more about OnePager, and see how it can help you with your management of your green energy projects, get started today by downloading a free trial.
15-Day
Free Trial