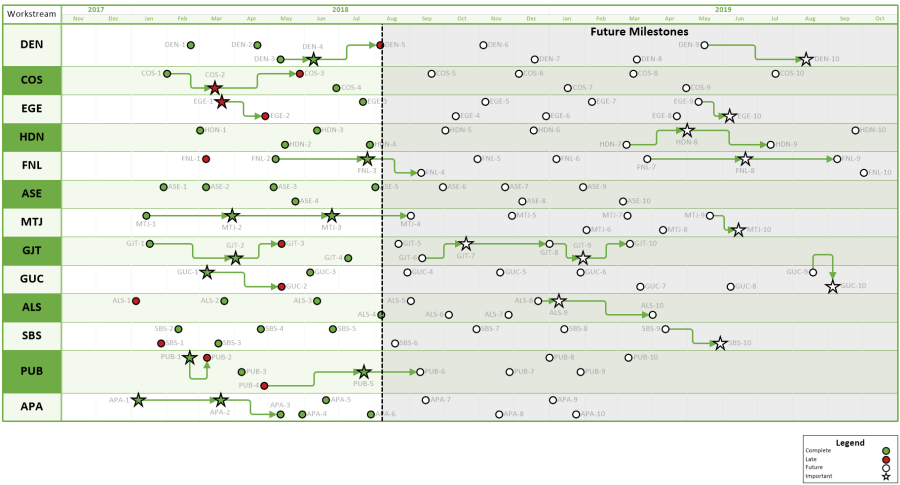 Download Airport Runway Remediation Milestone Plan as PDF

Download Airport Runway Remediation Milestone Plan as Image
OnePager Express Milestone Plan Features
The milestone plan features:
Import of multiple Oracle Primavera P6 schedules into a single report.
Grouping milestones for each airport into a swimlane.
Aligning multiple milestones into a single row to maximize space, and to show the sequence of events.
Assignment of color based on whether a milestone is complete, late, or in the future.
Assignment of different shapes based on whether a milestone is important or standard.
Automatic import of predecessor (dependency) information from P6 to show relationships between milestones.
Insertion of a curtain at today's date to distinguish future milestones from milestones that should have already been completed.
This airport runway remediation project milestone schedule was created using OnePager Express, a project reporting tool that uses data exported from Oracle Primavera P6.
To learn more about OnePager, and see how it can help you track key milestones across multiple projects, get started today by downloading a free trial.
15-Day
Free Trial