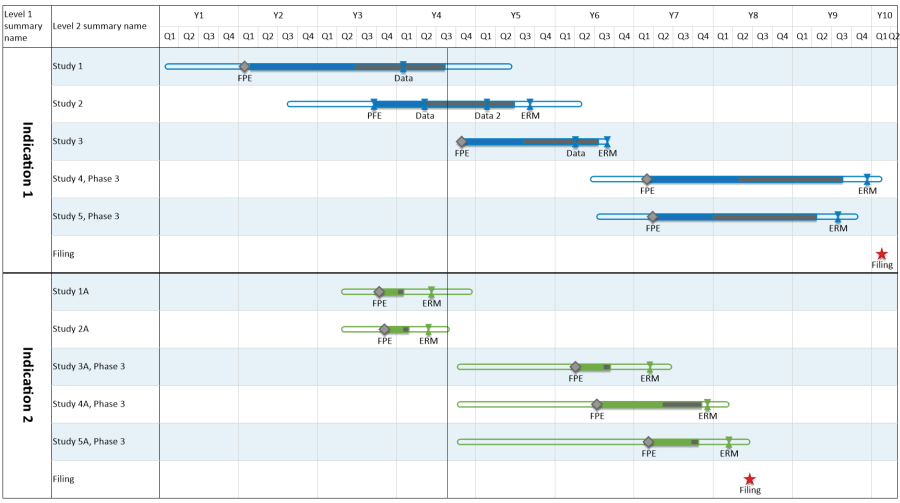 Download Clinical Development Plan as PDF

Download Clinical Development Plan as Image
OnePager Clinical Development Plan Components
This clinical development plan includes:
Alignment of key milestones into a single timeline for each phase of the project.
Assignment of a unique milestone shape to each type of milestone (FPE, ERM, Data, Filing, etc.)
Grouping of all of the phased timelines for a single indication into a swimlane.
Assignment of a unique color to each indication.
Display of key filing dates for easy deadline tracking.
This clinical development plan was created using OnePager, the leading pharmaceutical planning and reporting tool for Microsoft Project, Project Online, and PWA.
To learn more about how OnePager can help you build clinical development plans for your company's projects, get started today by downloading a free trial.
15-Day
Free Trial