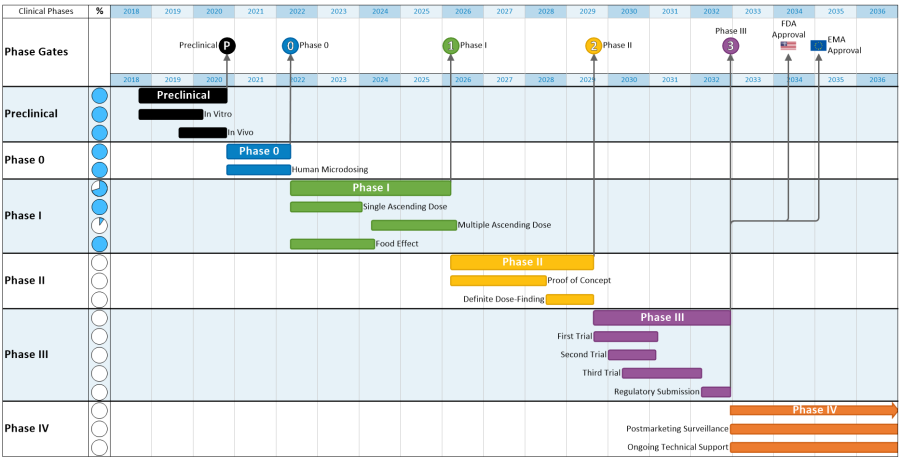 Download Clinical Milestone Tracker as PDF

Download Clinical Milestone Tracker as Image
OnePager Express Milestone Chart
This milestone chart features:
Phase gate milestones in their own swimlane at the top of the chart.
Assignment of unique colors to each clinical phase, with FDA and EMA approvals displayed as flags.
Display of predecessor and successor information to illustrate the relationship of different phases of the clinical trials.
Import of a clinical trial schedule from Planisware PPM, via Excel.
Swimlanes for each clinical phase.
This clinical milestone tracker was created in OnePager Express, timeline software for Excel, using data exported from Planisware PPM.
To learn more about how OnePager can help you keep track of your clinical trials, get started today by downloading a free trial.
15-Day
Free Trial