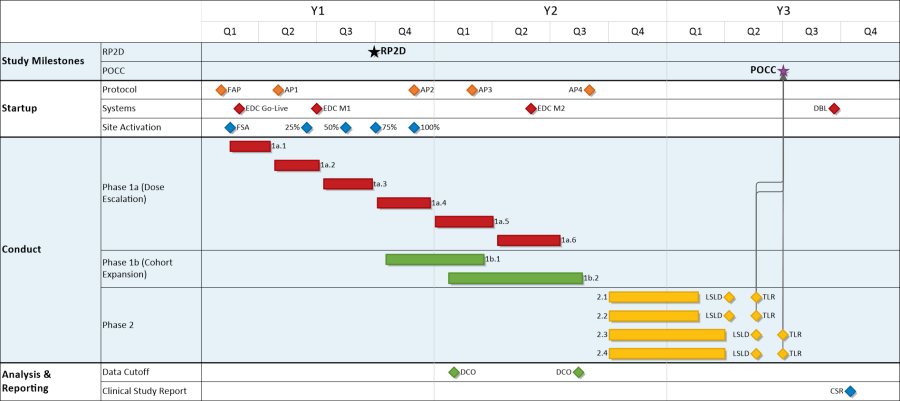 Download Study Level Timeline as PDF

Download Study Level Timeline as Image
OnePager Pro Timeline
This study level timeline features:
Key study milestones at the top of the chart in their own swimlane.
Startup milestones in a separate swimlane, with each phase of the startup process (Protocol, Systems, and Site Activation) aligning their milestones sequentially in a single row.
Conduct tasks laid out in a Gantt chart format for optimum readability.
Dependencies visually link critical milestones to the overall study completion date.
Assignment of colors and shapes to each category of milestones using OnePager's patented conditional formatting engine.
To learn more about how OnePager can help you summarize your own studies into a timeline, get started today by downloading a free trial.
15-Day
Free Trial