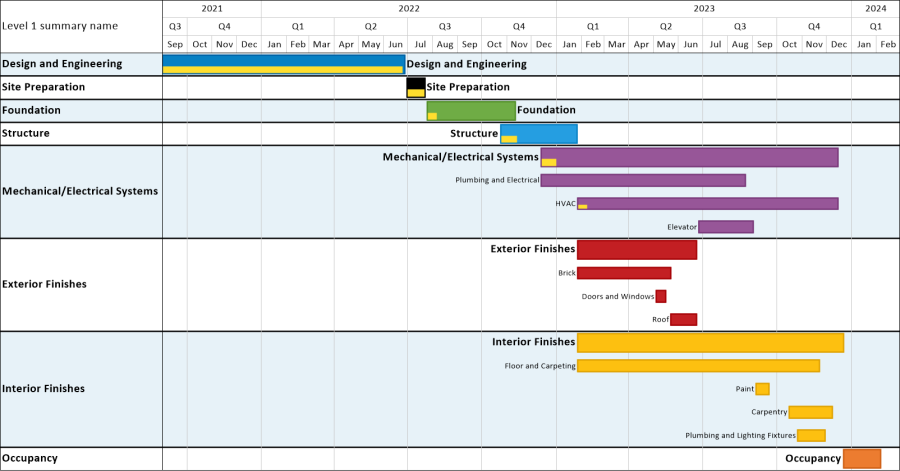 Download Hospital Expansion Project as PDF

Download Hospital Expansion Project as Image
Hospital Expansion Project Features
The Hospital Expansion Project features:
Swimlanes for each phase of the project.
Display of percent complete to show the progress of each project phase.
Top-level phases appear as larger bars, while sub-phases appear as smaller bars.
This hospital expansion project timeline was created using OnePager, a scheduling application that uses data imported from a Primavera P6 project.
To learn more about OnePager, and see how it can help keep track of complex construction projects like this one, get started today by downloading a free trial.
15-Day
Free Trial